Today I've put the final components of the lab puzzle together!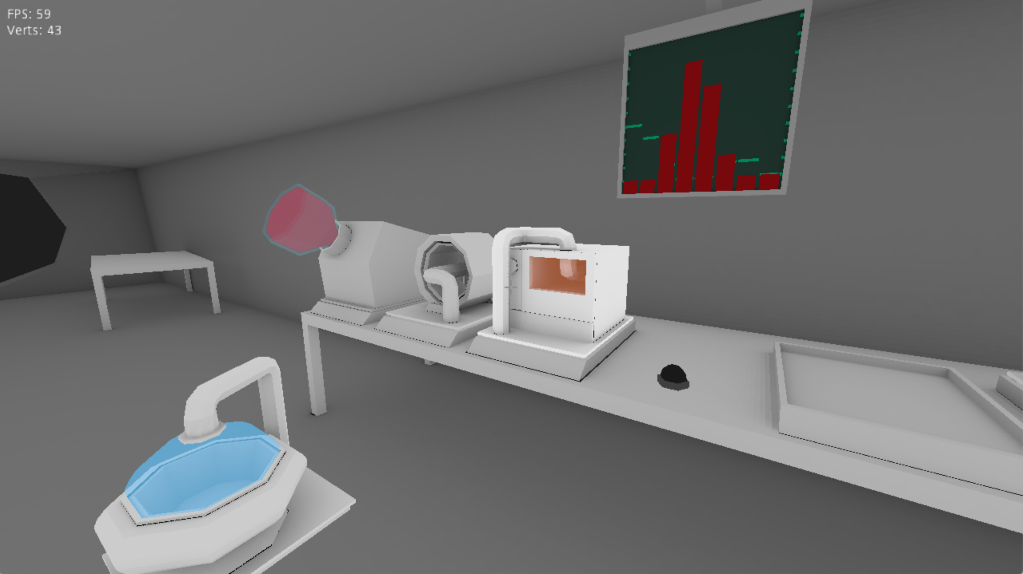 You can even solve it! Probably... there are two other devices in the lab...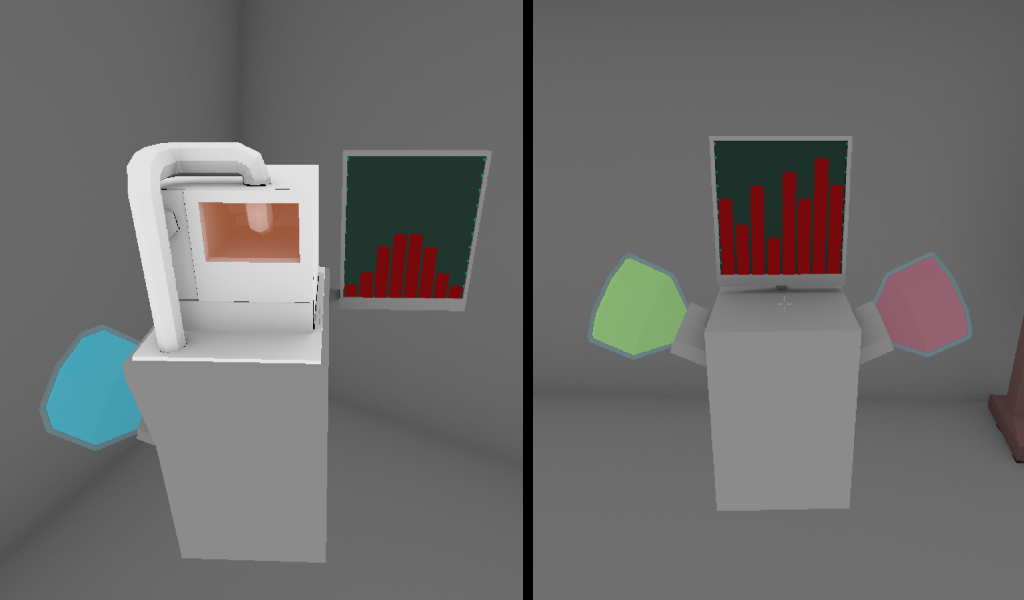 Make sure to use both of them to try and figure out what each of the machines do, and the composition of each of the vials...
Keep in mind that this is supposed to be the final puzzle for the ship so I want it to be quite difficult, but let me know if you find it impossible! I do expect players to have to take some notes for this one...
Other than this I've just added some indicators, fiddled with a few textures, and made the crouch and zoom actions smooth.