This past week I figured out how I want the laboratory puzzle to work and began adding some props for it!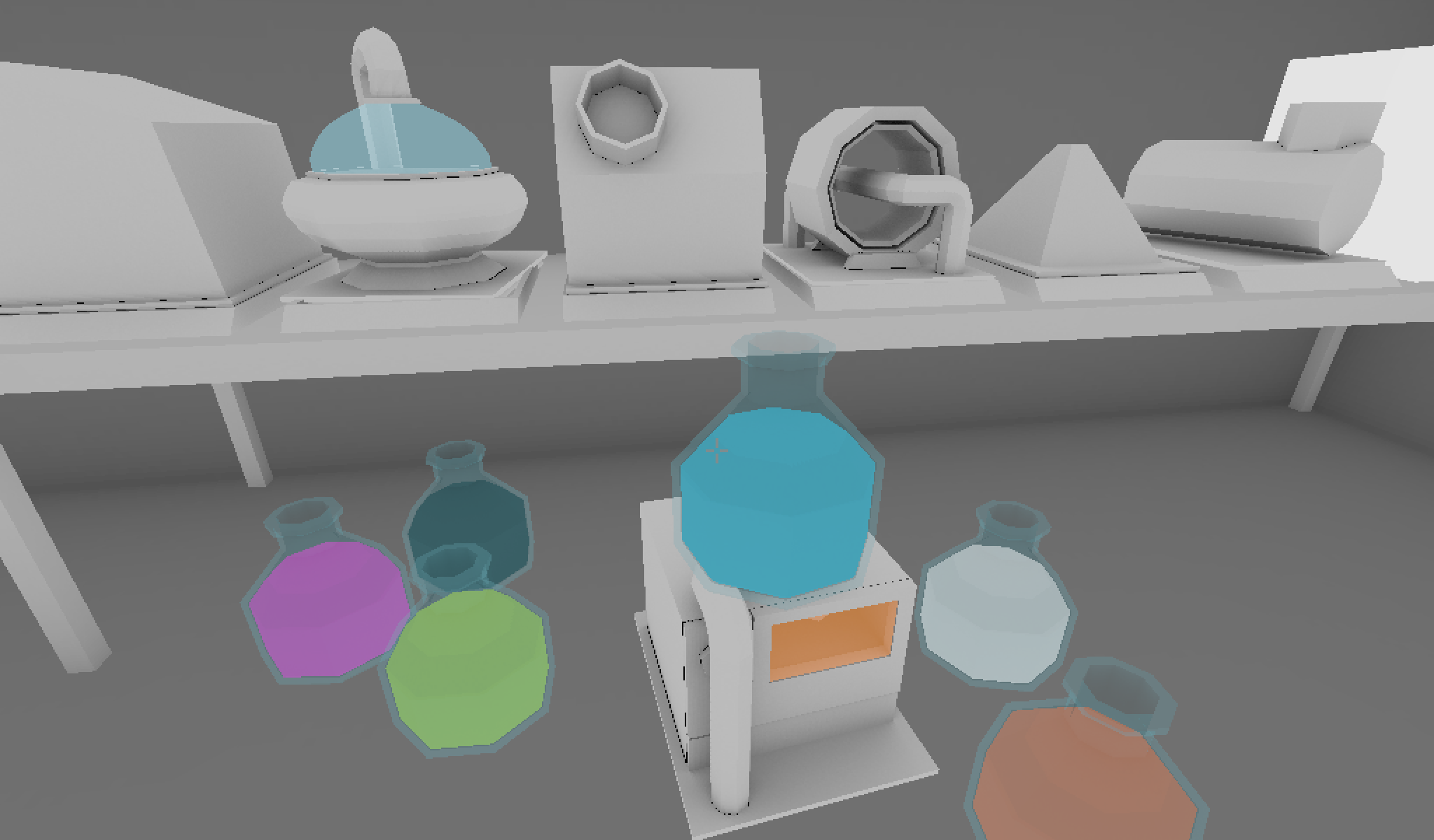 I want to leave a bit of this puzzle a mystery as it will be the final puzzle in the first level. But the basic idea is you will need to figure out what these chemicals do, and how you can turn them into fuel for a motor!
Other than that, the only thing added with this update is that ability to toggle v-sync by pressing V. Trying this out to see if it helps with the screen-blacking on Surface Pros.